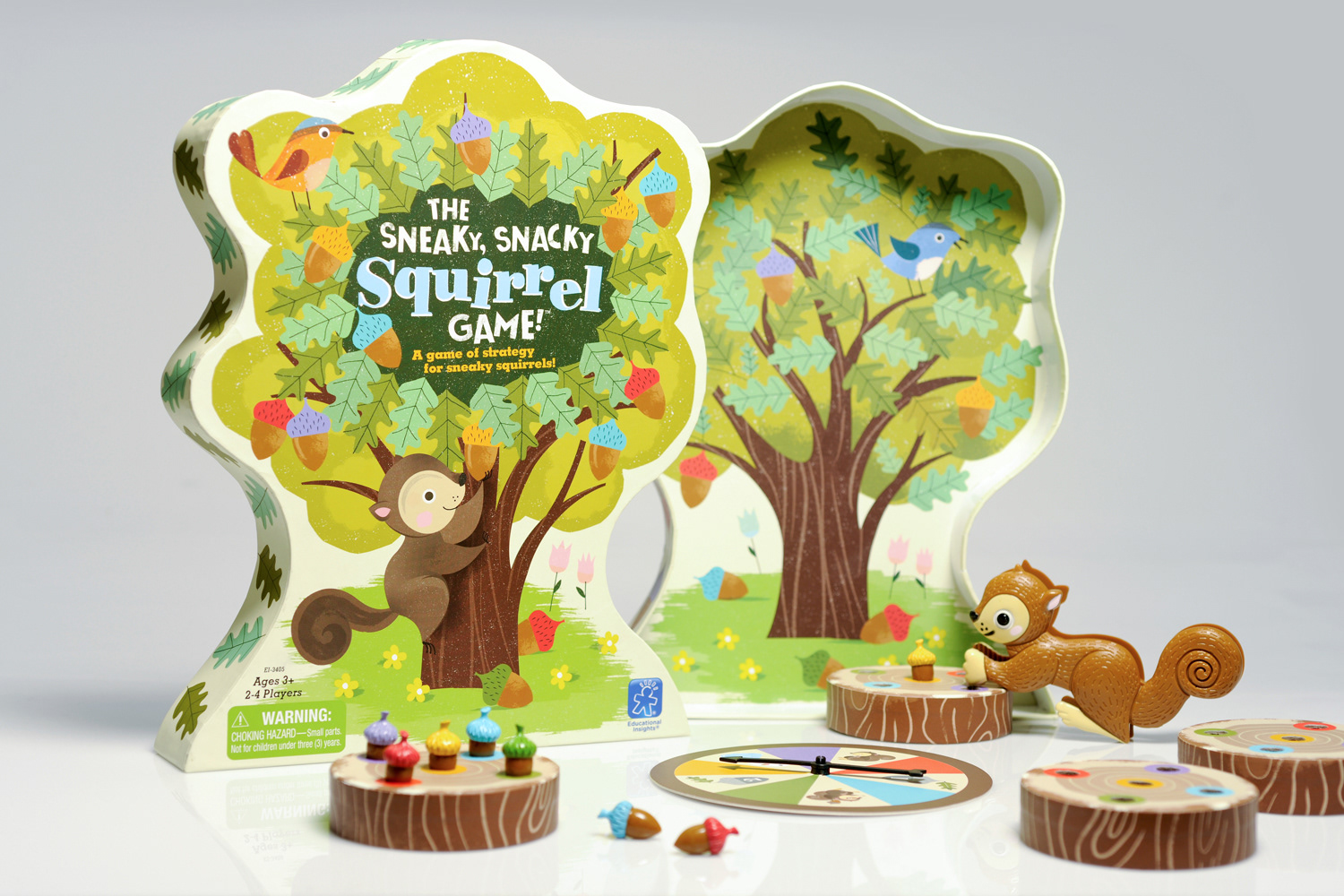 This award-winning preschool game teaches children to match colored acorns to specific colored areas in their cardboard log. Using the Squirrel Squeezers, little ones practice their fine motor skills as they grip the squirrel's hands, much like they would with training chopsticks.
While on a trip to Japan, I encountered training chopsticks for toddlers and even saw a chopstick game where kids were required to deftly use adult chopsticks. Using a pair of small tongs and Sculpey, I formed the shape of a squirrel around the metal base. And Sneaky was born!

The game won the 2011 Communication Arts Design Competition and has been featured in Good Housekeeping, Disney FamilyFun, and Parents Magazine. It won the Canadian Toy Testing Council Seal, the Parents' Choice Foundation Silver Honor, a Dr. Toy award, and a NAPPA award.

I collaborated with illustrator Lucia Gaggiotti and sculptor Cliff Jackson to bring this game to life. Product Manager Brent Geppert tested and refined gameplay and managed the manufacturing process.