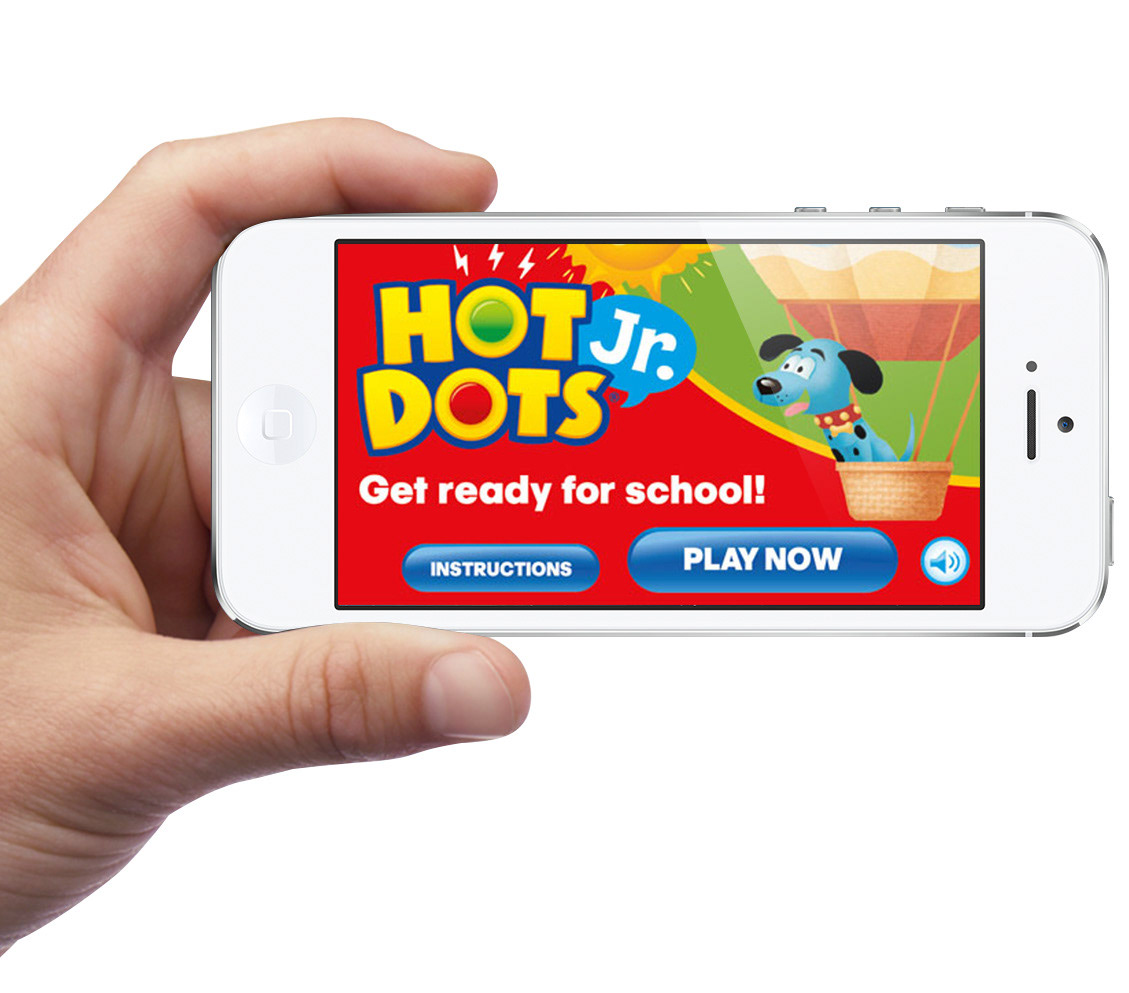 Role: Product concept, creative direction, and project management.
This interactive preschool app helped drive brand awareness of the new preschool line extension for Hot Dots education cards. Our goal was to connect the printed card to the then-emerging preschool app market.
Because young children were increasingly spending more time interacting with digital devices, it was important for us to bridge this divide. Our core product was a box of printed cards and we wanted to remain relevant in the eyes of the modern parent.